Combining science and artistry, cosmetic dentistry can bring balance, symmetry, and proportion to your smile.
Dentist Joseph Perry offers a wide range of cosmetic procedures at River City Dental Solutions in San Antonio, TX.
Find out why so many individuals seek the care of a cosmetic dentist...
Conditions Treated with Cosmetic Dentistry

Even if you are diligent with your dental care, there may be some aesthetic elements you want to enhance. Cosmetic dentistry can address a wide range of conditions, including:

Chipped Teeth

Chipped, cracked, or fractured teeth can detract from the overall appearance of your smile. These imperfections can be addressed with bonding, veneers, or other aesthetic treatments.
Dental Discoloration

The teeth can become stained due to environmental and genetic factors, including dark-colored foods and drinks, trauma, and certain medications. A cosmetic dentist can brighten your smile.
Misalignment

Crooked, overlapped, or gapped teeth can have a negative impact on your appearance as well as your oral health. Treatments in orthodontics and cosmetic dentistry can help.
Gummy Smile

Excess tissue can make the teeth look small, short, or boxy. Aesthetic gum contouring removes excess tissues and reshapes the gum line for a more balanced appearance.
Real Patients.
Real Results.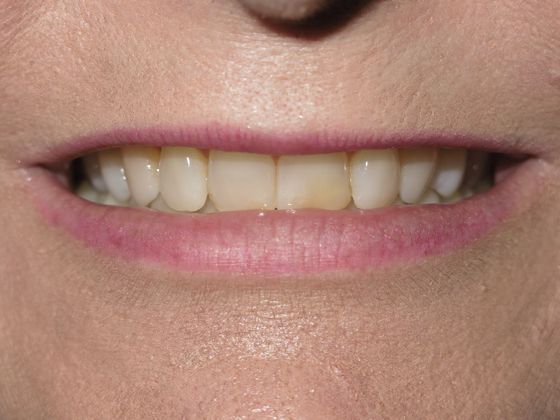 Schedule a Consultation Today

If you desire to enhance the appearance of your smile and boost your confidence, schedule a consultation with your San Antonio, TX, dentist. Whether you require treatments in aesthetic, restorative, or general dentistry, our team at River City Dental Solutions can help.
To learn more about cosmetic dentistry or any of the other treatments we offer, contact us online anytime. You can also call our office at:
"They Are Always Friendly and Professional."
Read Our 5-Star Reviews
I've been to this dental office for over 7 years. They are always friendly and professional. My whole family goes to this dental clinic because we love the staff. Thank you!

View On Google
Common Cosmetic Dentistry Treatments

There are several cosmetic dentistry procedures available to enhance your smile. Here are a few of the most popular treatments at our San Antonio, TX, practice:

What Can Cosmetic Dentistry Accomplish?
"Excellent Service!"
Read Our 5-Star Review
Excellent service! Love River City Dental Solutions. Dr. Perry and staff are so nice and very caring.

View On Google