Reducing Discomfort after Dental Implant Surgery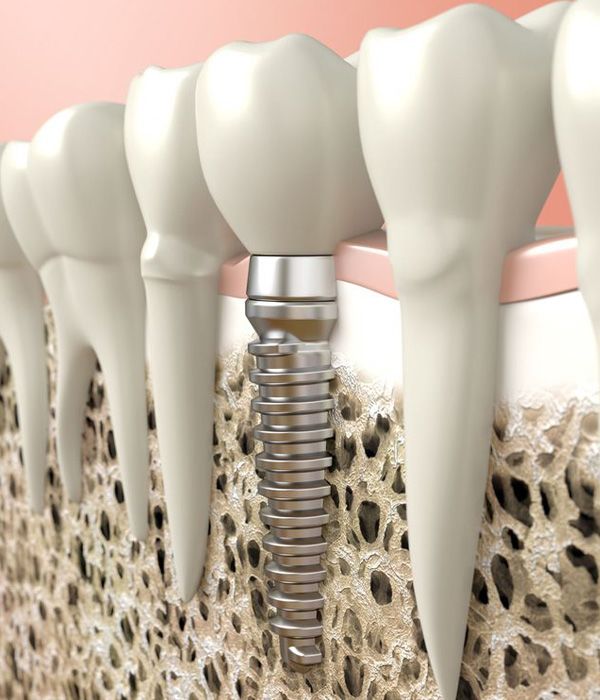 Patients seeking a reliable replacement option after tooth loss can benefit from dental implants at our San Antonio, TX practice. Currently, dental implants boast the highest success rate of any other teeth replacement solution.
These titanium posts are placed into the jawbone and can be restored with crowns, bridges, and dentures. Because implants are placed during an oral surgery procedure, patients can expect some amount of discomfort following treatment.
Here, our team will talk about reducing discomfort after dental implant surgery, and offer tips for a comfortable, successful recovery.
How Much Discomfort Should I Expect after Dental Implant Surgery?
The answer to this question will be different for each individual, and will depend on a number of factors, including:
How many implants were placed
What type of restoration you choose
Your body's healing capacity
That being said, the majority of patients report that the discomfort level after implant placement is comparable to that of extraction. In most cases, patients can return to work and normal activities in one to two days.
What Other Side Effects Will I Experience?
In addition to discomfort, patients may experience swelling and bruising. These side effects are temporary and should begin to diminish in three to four days after your procedure.
How Can I Reduce Discomfort after Dental Implant Surgery?
There are several ways that patients can reduce discomfort after dental implant surgery. We recommend that you:
Avoid strenuous exercise for at least 48 hours after surgery. When the heart rate is elevated, it can result in increased bleeding, swelling, and pain. For this reason, we recommend waiting a couple of days to work out or perform any heavy lifting.
Steer clear of aspirin and other blood-thinning medications. Certain over-the-counter medications and herbal supplements may cause more bleeding. Ask your doctor which pain medications are safe after dental implant surgery.
Apply ice packs to reduce swelling. During the first day, apply a cold compress to the face in the area where the implant was placed. Leave it on for 20 minutes, then remove it for 20 minutes. This will help reduce inflammation and discomfort.
Take all medications exactly as directed. Your doctor will likely prescribe you medications. These may include antibiotics and pain tablets. He or she may also recommend that you take over-the-counter medications to reduce inflammation and discomfort. To stay ahead of the pain, be sure to take all medications as instructed by your dentist.
Avoid hard, crunchy, and tough foods. For the first few days after dental implant surgery, it is a good idea to avoid foods such as popcorn, nuts, and hard breads.
Keep the area clean. Though you will not be able to brush the surgical site for a few days, it is still important to keep the area clean. Often, your doctor will recommend an antibacterial mouthwash to keep harmful microbes at bay.
When Should I Contact My Doctor?
Although rare, complications can occur after any surgical procedure. If you notice signs of infection, such as drainage from the gums or a fever of 101 degrees or more, contact your doctor right away. Generally, a round of antibiotics can get you back on track and reduce your discomfort.
Contact River City Dental Solutions Today
To learn more, schedule a consultation at our practice. Call us at (210) 349-3745 or contact us online.
Related to This