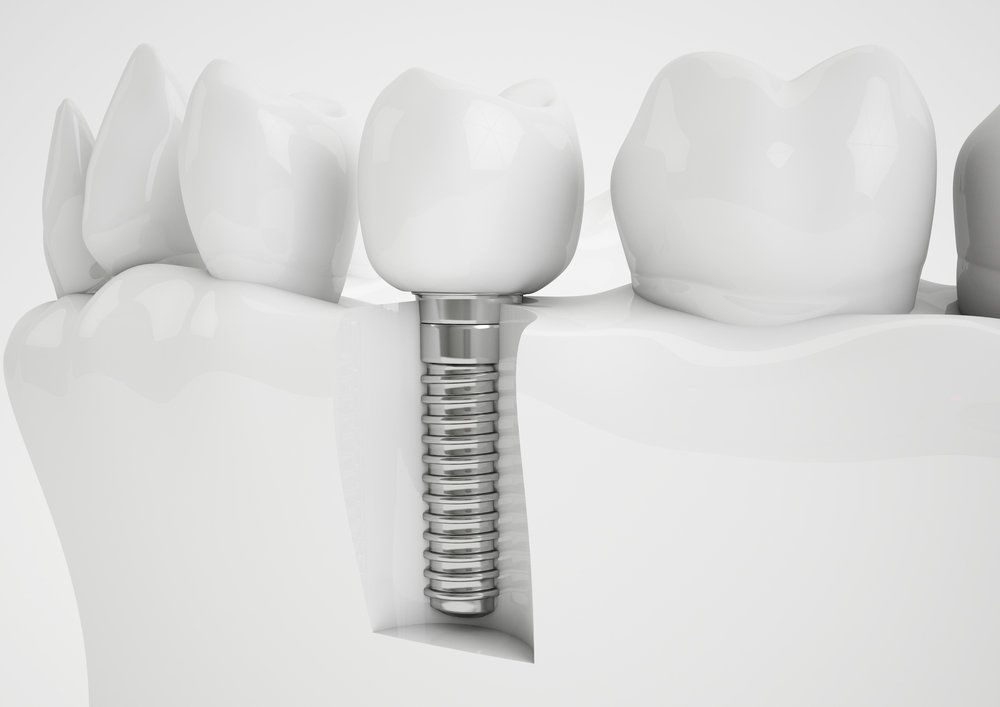 The number of people who have lost some or all teeth in the United States has reached an astonishing 178 million, with 35 million of those patients having no teeth. The primary reason adults lose their teeth is gum disease, though injury and tooth damage certainly claim a fair share. Fortunately, if you're missing all of your teeth, custom dentures can replace them so that you'll have the ability to bite and chew foods, eat a healthy diet, speak with proper enunciation, and maintain the appearance of your smile. To learn more about the causes of missing teeth, contact the San Antonio, TX practice of Dr. Joseph J. Perry.
Gum Disease and Tooth Loss
Periodontal disease, commonly known as gum disease, is the main cause of tooth loss for adults. This condition occurs when bacteria infect gum tissue and destroy connective tissues. As infection spreads, periodontal pockets grow and the teeth loosen; if the condition progresses, the teeth either require extraction or fall out on their own. Controlling oral bacteria, plaque, and tartar with twice-daily brushing, daily flossing, use of antibacterial mouthwash, and bi-annual dental cleanings will go a long way toward deterring gum disease. Risk factors include smoking, consuming large amounts of alcohol, uncontrolled diabetes, dry mouth syndrome, increasing age, poor oral health, and hormone changes. Some medications and health problems can contribute to gum disease, as well.
Other Causes of Tooth Loss
The risk for tooth loss increases with age, particularly once a person reaches age 35. Men are more prone to tooth loss than women, and smoking or chewing tobacco is a big risk factor for these patients. In addition, uncontrolled diabetes, high blood pressure, and rheumatoid arthritis are known contributors to tooth loss.
You can reduce your risk for losing your teeth to injury by wearing a sports mouth guard when participating in athletic activities. While football, soccer, basketball, rugby, volleyball, and hockey players often sustain blows to the face and mouth, gymnasts, bicyclists, and martial arts participants should also wear a mouth guard.
By far, the most important defense against tooth loss is practicing good oral health. Plaque, tartar, gum disease, tooth decay, internal tooth infections, and abscesses destroy healthy oral tissues. If you have not maintained your oral health, don't postpone a dental visit out of embarrassment. Take charge of your oral health now by visiting the dentist for a thorough checkup and hygiene cleaning. If you show signs of gum disease, finding it early will allow for less aggressive, highly effective treatment.
Custom Dentures and Restorations
In some cases, root canal therapy presents a practical option to salvage an internally infected tooth. After teeth have been damaged to the point that they cannot be saved with restorative dental care, extraction will be necessary. If you're missing teeth or facing extraction, you'll need to replace the lost teeth to maintain good oral health. A single dental implant can support a crown or bridge, or you may opt for a traditional bridge to replace one tooth or a few teeth in a row. For multiple missing teeth, a partial denture is usually the best option, and it can be anchored to natural, healthy teeth or dental implants. Custom full dentures will replace all teeth on either or both arches. Conventional upper dentures require natural suction or adhesive, and lower dentures rely on adhesive for stability. All dentures can be attached to dental implants, if you want a lasting, secure alternative.
Schedule a Consultation Today
If you're concerned about gum disease and tooth loss, or you've lost teeth and want to learn about options for replacing them, contact San Antonio Denture Solutions today to schedule your consultation with Dr. Joseph J. Perry.
Related to This